AVG Ultimate Protection - Best all-in-one Software - Latest Software
Please note! Prices are not reserved and change regularly - Most licenses can be used at a later date without losing out on days, please get in touch if you have any queries.
100% Best Price

We are so sure that you can't get this cheaper we offer a price match promise with any other official reseller.
100% Satisfaction

Our customers satisfaction is very important to us, we will ensure any issue you have is resolved with a fair resolution.
100% Genuine

All our products are 100% genuine licenses and purchased from official sources.
No Hidden Fees

The price you see is final - We do not charge extra for Delivery, Credit, Debit, AMEX or anything else.
No Surprises

What you see is exactly what you get – You will not get any nasty surprises when you buy from us.
Delivery Method

To ensure you always have a record of the license we sold to you and to save you money on postage, your license is sent digitally.
Latest Edition

Your license is always the latest edition and therefore it can take anywhere between 1 and 48 hours for us to send this to you.
Email Updates

We will keep you up to date at all times with the status of your order via email.
For New & Existing Customers

Whether you are renewing your license or a new customer you can use this license.
Free Technical Support

We are happy to help with any query you may have.
Easy to setup

We have made the process as simple as possible and this item is very easy to setup.
Secure Payment

Our customers security is very important to us so we use PayPal and Stripe to ensure your details are always kept safe.
How is it so cheap?
We partner up with other companies and buy large quantities of licenses so we can negotiate better prices for our customers.
AVG Ultimate Internet Security Antivirus & PC Tune Up Protection

AVG's first line of defense for your PC
AVG's advanced antivirus scans for, removes and flat-out stops viruses, ransomware, spyware, rootkits, Trojans, and other nasty malware — and because it all happens in real time, we can catch threats before they reach you. We secure your USB and DVD drives just as quickly, too.
Our favorite bit? It always updates your security automatically, and uses advanced Artificial Intelligence (AI) and real-time analysis to help stop even the newest threats from getting near you.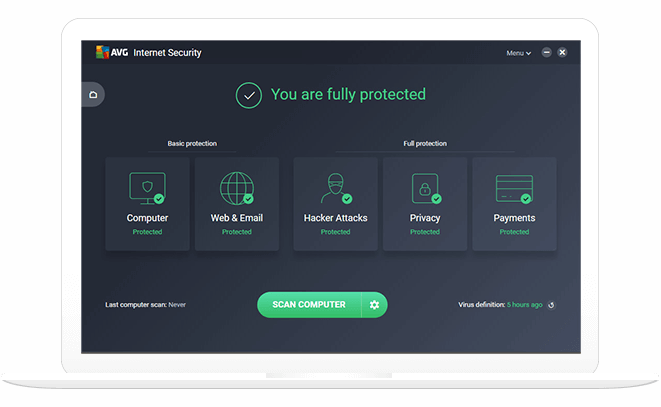 Web & Email Protection
The safest way to connect
Your email has never been safer. Our Email Shield technology specifically targets email attachments to stop threats, wherever they may come from — malicious senders or friends sending malware out unknowingly.
Your online security is guaranteed with real-time link & download scanning, and protection against unsecure Wi-Fi spots. If you click it, we scan it — with our best internet security software, you always know your way is clear.
Hacker Attack Protection
Keep hackers and ransom seekers away
Our Enhanced Firewall gives you full control over exactly who and what comes in and out of your PC. And our Ransomware Protection provides an extra layer of protection against ever-increasing ransomware attacks. That means nobody messes with any of your private data, files, photos, and passwords — no hackers, no ransomware, nothing.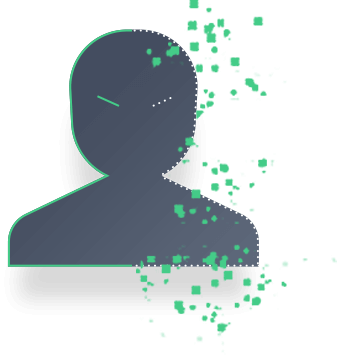 Privacy Protection
Don't let anyone snoop on you
Keep peeping Toms and suspicious applications from accessing your webcam, encrypt and hide your most private photos and files, or permanently shred documents you're done with.
Payment Protection
Shop and bank online freely and securely
Whether browsing, banking, or shopping, this is the added internet protection you need. We block spam and scams, and even help you avoid fake copycat websites, to prevent you from accidentally giving our passwords or credit card numbers to the bad guys.
Whole Family Protection
Keep your whole household secure
Easily protect your whole family, no matter how many devices anyone has or what kind they are. Better still, you can do all this from a single dashboard, from anywhere in the world.
Your mobile security is included
We also give you antivirus for all your Android devices. We can lock your private apps and photos, help you find your phone if you lose it, and help keep thieves away from your personal data.
Packed with more features than we can (comfortably) show
Here's just a taste...
















Hacker Protection
AVG ULTIMATE - | Anti Virus | Internet Security | Tuneup
• AVG's best all-in-one antivirus & tuneup package for Windows, Mac, & Android
• Cover your family on UNLIMITED computers & mobiles
• Zen-enabled to protect & tune everything from a single screen
• Real-time security updates & automatic cleaning updates
• For a faster PC with more space, more battery, and less crashing
• More battery & space for your Android phones & tablets
• Includes AVG Internet Security & AVG PC TuneUp for Windows, AVG AntiVirus & AVG Cleaner for Android & for Mac
• Compatible with Windows 10 & Windows tablets, Android 2.2 or above, and Mac OS X 10.8 or above
AVG Internet Security for Windows: Our best malware and spyware protection for
    Windows PCs or tablets gives you safer online shopping and banking, enhanced privacy,
    and realtime security updates. Now with Windows 10 support, improved Online Shield,
    and better protection against even the newest malware thanks to cloud-based Real-Time
    Outbreak Detection and proactive AI Detection.
AVG AntiVirus PRO for Android: The first antivirus app to reach 100 million downloads on
    Google Play™. Also includes Anti-Theft so you can remotely find, lock, or wipe your phone
    or tablet if it's ever lost or stolen; Camera Trap to see who's stolen your phone; App Lock to
    protect private apps and photos; and more. Now with better malware protection, enhanced
    Anti-Theft, more informative scan results, and improved Battery Save mode.   

AVG AntiVirus for Mac: Real-time malware protection and triple protection against Mac, PC,
    and Android threats. Now with quarantine to isolate infected files from the rest of your Mac.
AVG PC TuneUp for Windows: Award-winning automatic maintenance and
    performance fixes for your Windows desktops, notebooks, and tablets. AVG PC TuneUp
    helps give you more speed, more disk space, less crashing, and longer battery life. Now
    with Windows 10 support, improved disk cleaning, and a redesigned look for even easier,
    faster use!
AVG Cleaner for Android: Remove hidden junk files to free up space for more of the
    apps and music you love, and help improve your battery life with customizable Battery
    Profiles that automatically adjust settings like Wi-Fi, Bluetooth, and screen brightness
    as needed.
AVG Cleaner for Mac: Free up valuable disk space by cleaning your Mac of unnecessary
    junk files, and track down hidden duplicate files with Duplicate Finder.
System Requirements:
Minimum requirements:

  Processor: 1.5 Ghz | Memory: 512 MB RAM | Free hard disk space: 1.5 GB
  Screen resolution: 1024 × 768 pixels | Browser: Internet Explorer 6

  Windows XP® SP3 or higher, Windows Vista®, Windows® 7, 8, 8.1, 10
  Android: 2.2+ | Mac OS: X 10.8 Mountain Lion or higher

 Recommended requirements:
 
WProcessor: 1.8 Ghz | Memory: 1 GB RAM | Free hard disk space: 1.6 GB
  Screen resolution: 1024 × 768 pixels | Browser: Internet Explorer 6 or higher

  Windows XP® SP3 or higher, Windows Vista®, Windows® 7, 8, 8.1, 10
  Android: 2.2+ | Mac OS: X 10.8 Mountain Lion or higher